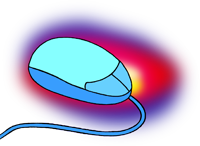 WHITSTABLE COMPUTER REPAIR
REGISTRY CLEANING
PROBLEMS WITH YOUR COMPUTER? WE'RE HERE TO HELP.
---
COMPUTER REGISTRY CLEANING WHITSTABLE, HERNE BAY, FAVERSHAM, CANTERBURY
Are you looking for a local and affordable computer technician who can help with home or business computer registry cleaning Whitstable?
Whitstable Computer Repair recognise that over time your PC performance will become erratic, things will take longer and applications may crash unexpectedly, this can be due to spurious registry entries. At WCR we can have your computer or laptop's registry scanned and repaired in a matter of minutes.
Call today on 01227 200 536 or 075 1000 1555 for a no-obligation quotation.
---
---
"WCR were very patient with us, fixed my son's computer and my laptop quickly
and for a lot less than other local companies had quoted. Thanks Gary."
John Smith. Whitstable
---
Warning
: include(includes/title-cleaning.html): failed to open stream: No such file or directory in
/home2/xxgaryxx/public_html/whitstablecomputerrepair.co.uk/computer-registry-cleaning-whitstable.php
on line
137
Warning
: include(includes/title-cleaning.html): failed to open stream: No such file or directory in
/home2/xxgaryxx/public_html/whitstablecomputerrepair.co.uk/computer-registry-cleaning-whitstable.php
on line
137
Warning
: include(): Failed opening 'includes/title-cleaning.html' for inclusion (include_path='.:/opt/php54/lib/php') in
/home2/xxgaryxx/public_html/whitstablecomputerrepair.co.uk/computer-registry-cleaning-whitstable.php
on line
137