COMPUTER & LAPTOP REPAIR PRICES WHITSTABLE - HOME BASED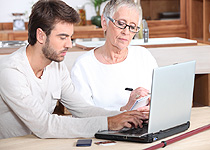 For home based repairs, whether home business or for personal use, the rate is £50 for the first hour, for labour. This is our minimum charge, but for work that cannot be completed within an hour we will offer you a competitive quotation for the work. This is because we understand that although PCs can be a lifeline, it's not long before computer and laptop repair becomes uneconomical, we try to balance this, both for your pocket and for the environmental impact of "uneconomical" PCs ending up in landfill.
"WCR were very patient with us, fixed my son's computer and my laptop quickly and for a lot less than other local companies had quoted.
Thanks Gary." John Smith. Whitstable
Any additional time we spend is at our expense, we will not charge you anything else unless you call us out again on an unrelated call, or one that is subsequently found to be unrelated.
Parts will be charged in addition to the above labour costs, if you require replacement or upgrade parts, we will provide a quote for the necessary items before ordering and discuss options with you to ensure that you are completely happy with the proposed solution.
COMPUTER & LAPTOP REPAIR PRICES WHITSTABLE - BUSINESS BASED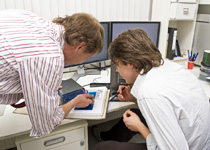 Where several PCs require repair or upgrade, we are happy to discuss either a day rate, or a per unit charge, we can come to an agreement on prices to suit both of us.
"Gary cleaned all our office machines of spyware and malware. Installed efficient anti-virus and firewall - a small amount to pay for peace of mind and faster performance." Rita Adams. Herne Bay Insurance Group
Our normal target area is a ten mile radius centred on Whitstable, but for businesses we travel somewhat further on the basis of multiple repairs/upgrades per visit.